Last modified: May 16, 2023
Miss Bonnett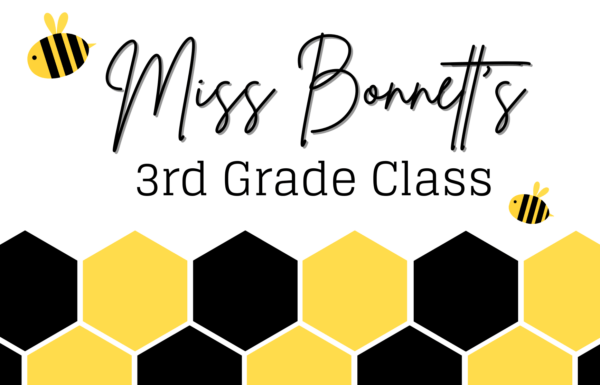 Use the following website to access lunch menus and pay for lunch online https://provo.edu/child-nutrition/.  If you think you may qualify for free or reduced meals, go to https://www.myschoolapps.com/ and complete the online application.  If you are unsure if you will be eligible for free or reduced lunch, apply anyway.  
Sign up for REMIND–text @sbonnett to the number 81010
Important Dates
Monday/Wednesday–PE: wear appropriate shoes

Tuesday–Library: bring your library books.
May 15-19 SRA Reading Test
May 16 Kindness Club (during lunch)
May 24-26 Early Out @ 1:30
May 24 Field Day–WEAR BEE SHIRTS May 26 LAST DAY!!
SUMMER–FREE BREAKFAST & LUNCH
Provo City School District is proud to offer FREE BREAKFAST and LUNCH to all children 18 years of age and younger at the following locations:
Franklin Elementary
Provo Peaks Elementary
Provost Elementary
Spring Creek Elementary
Timpanogos Elementary
Independence High School
Provo High School
Each child is eligible for a FREE Breakfast and a FREE lunch daily.
Monday – Thursday only
June 5th – July 20th
***no meals on June 19th, July 3 & July 4th***
Breakfast: 8:00 am – 9:00 am
Lunch: 11:30 am – 12:30 pm
All children in the community are welcome to attend. See district website for meal service schedules and additional information at provo.edu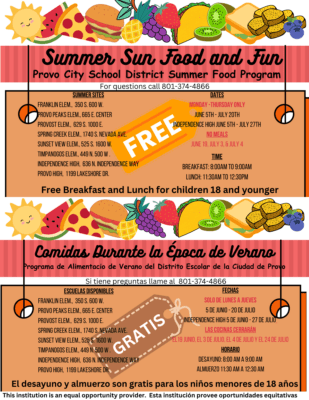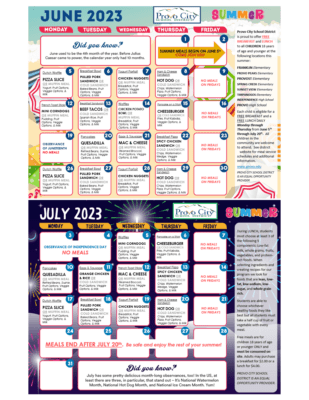 Links